All other classes scheduled that do not fit under any other categories!
Watercolor Quilt Class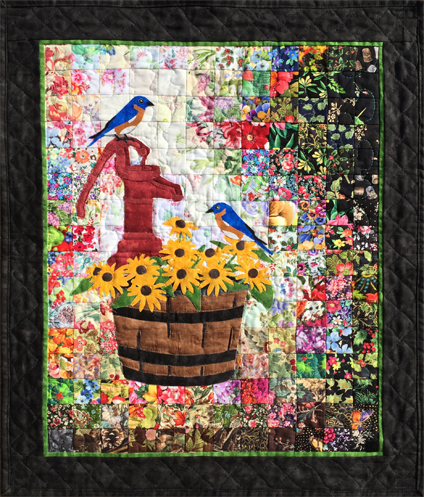 When: Friday, February 2nd @ 10:00am-12:00pm (or stay until finished!) OR Saturday, April 21st @ 10:00-12:00
Cost: FREE ~ with purchase of a watercolor quilt KIT & supplies (fusible grid & Steam-a-SeamII)
Details: Learn tips on making a beautiful watercolor quilt…we should be able to have it fused to the grid and some sewing completed by noon…feel free to stay until 4:00 (bring your own lunch) if you want to finish sewing & work on the applique.
Please sign up at least 3 days prior to class IF the kit you wish to use is available in the shop…if you need to order one in you will need to sign up at least 10 days prior!